Air Donkey Zipline Adventure
Just come on and have some fun! Zipline in the Arbuckle Mountains at heights up to 80 ft. Over 1 mile of zipline with 6 tower stations. Go over 2.5 million years of geologic history. See the beauty of the Arbuckle Mountains. Call 24 hours in advance for reservations. Ages 10 and up. Must weigh between 80 pounds and 250 pounds.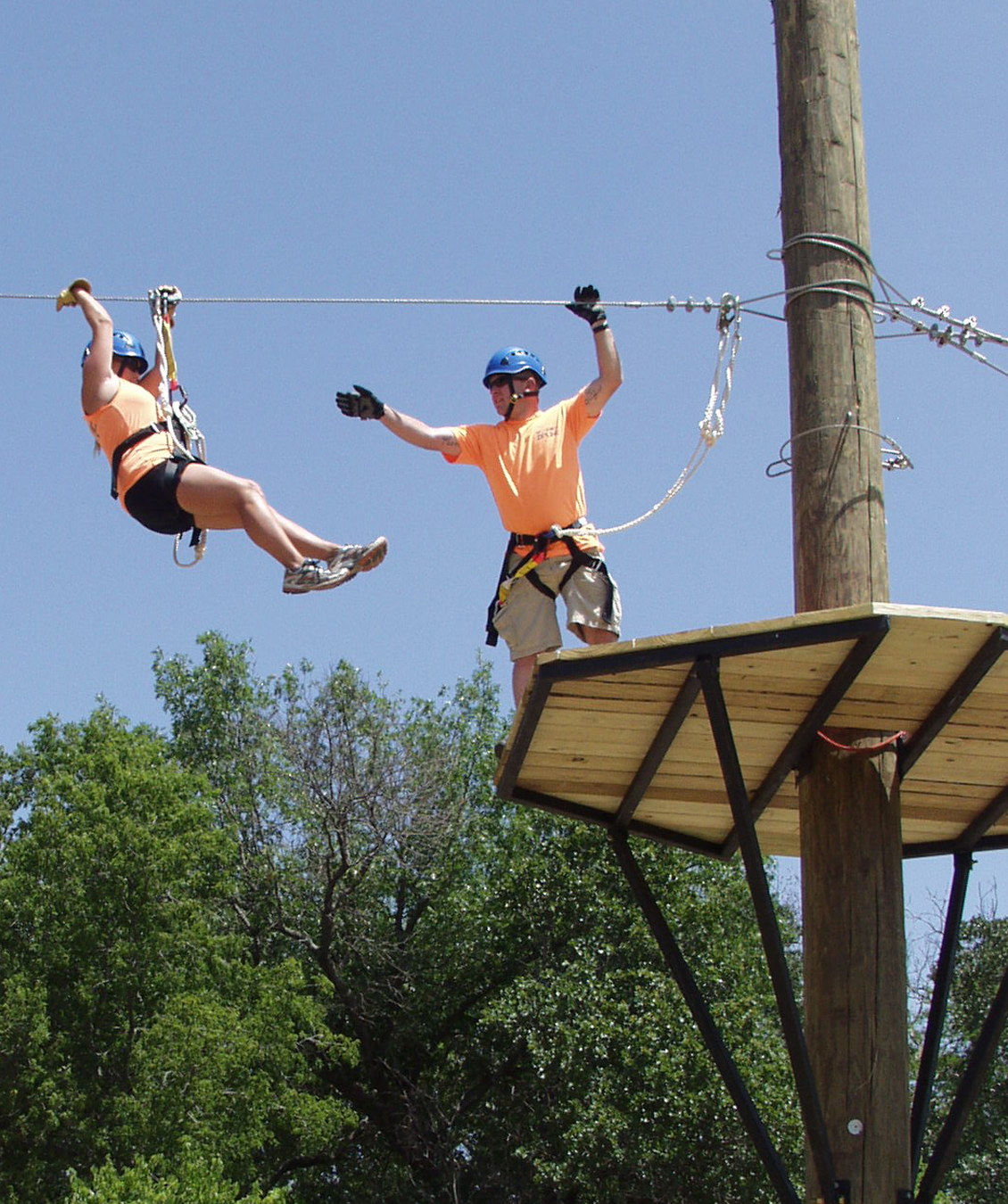 Steve Burrough
2440 Dolese Rd.
Davis, OK 73030
Main: 580-369-5010
Artesian Hotel, Casino and Spa
Luxury guest rooms, stroll through our shops, enjoy sparkling swimming pool & lively casino. Old fashioned elegance and modern amenities like a full service fitness center, free Wifi service, & flatscreen TV's in every room.
Bryce Chitwood
1001 W. 1st Street
Sulphur, OK 73086
Main: 855-455-5255
Secondary: 580-622-8111
Bedr'e Chocolate
Take a gallery tour of the manufacturing floor and sample chocolate in several forms. Open to the public seven days a week from 9:00 a.m. to 6:00 p.m. Enjoy shopping the 34,000 square foot t
Chickasaw Cultural Center
Hours: M-Sat. 10am-5pm Sun. 12-5 Café M-F 11-3 Sat. 11-4 Sun. 12-4 Closed on holidays. Visit the traditional Chickasaw village, sky pavilion, amphitheater, honor garden, exhibit center. See the beautiful woods, gardens, and grounds exhibit center, café, and stunning, state of the art campus, native stone, wood, and copper.
867 Cooper Memorial Dr.
Sulphur, OK 73086
Main: 580-622-7130
Cross Bar Ranch
6,500 acresa of historic ranch land featuring off-road riding adventure for all ages with some of the most dramatic terrain in the heart of Oklahoma's Arbuckle Mountains. ATV rentals available by reservation. 580-369-2444.
Tom Graham
I-35 Exit 51
Davis, OK
Main: 580-369-2444
Caveman Motorcycle Museum
History on wheels! A collection on 2 wheels and some 4 wheels. This collection has taken years to accumulate. Free admission. Hours and days may vary seasonally. Call ahead for information.
Tom & Sandra Webb
1775 S. Hwy 77
Davis, OK 73030
580-369-8406
Davis Museum
Check out the history of Davis and surrounding communities by touring exhibits, looking through records and by talking to the animated Buffalo Soldier. Free admission
Call 580-369-2518 for hours.
100 East Main Street
Davis, OK 73030
Slater Bounce Arounds
NEW! Party Inflatables......Perfect for any party! 1-30 ft. Slide, 5 different bounce houses, 1 -16 ft.HD TV Screen.....4 hour rental includes delivery and set-up. This entertainment is great for family reunions!
John Slater
270 Country Rd.
Davis, OK 73030
Main: 580-247-0413
Sissy Young
12252 Ruppe Road
Davis, OK 73030
Main: 580-369-3223
Turner Falls Park & Cabins-City of Davis
Beautiful City owned Park with cabins.
Tom Graham
I-35 & Hwy 77
Davis, OK 73030
Main: 580-369-2988